a'kum
hari ni result kua . amik result . bersyukur dan redha dah lama bersedia untuk hari ini . hamdulillah.
"Salam..weh alex komang..brapa lu dpt?haha.."
"tak secukup mungkin"

redha . bersykur . dan bersedia
"yg penting usaha kita selepas nie.."

pape pon..
beberapa hari sebelum aku ber'emo' amik result . hari2 itu sungguh unik walaupun aku termiss Gangstarz yg lepas tapi aku tgh try carik torrent nyer..leh aku tgk2~
walaubgmana pOn ham melalui prstwa yg berlainan..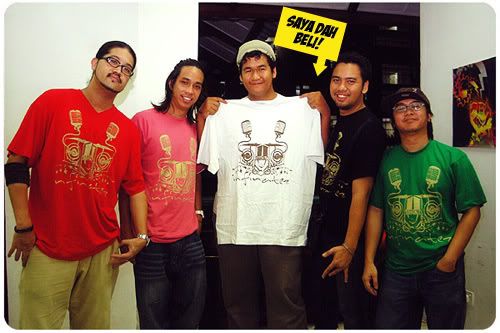 gmba mengisahkan segalanya..damn!
Andy
Shah, Rafiq, Daneal
[ takde dalam gmaba,bkan sebab gmba kecik tp ham besar sangat ]
Alvin ,
and , INFINATEZ
setelah datang lmbat kat mesyuarat , aku terkejut dgn nma ku yg dipilih jadi...samthing2~
"knp ko BANGKIT , and JGNTDOJE hari nie?"
balik2 ...
"jmpt aku cepat!..."
aduh..
ham pulang ,
"ma..nie untuk ko..nie untuk aku..aku dapat freebie"
[dengar ham cite]
tertido
[dush!]
"wOi!dengar laa aku cite.."
"ma tulung aku..aku lmbat..mungkin tak sempat!"
takde hal aa..
mungkin aku nie BANGKIT dan JGNTDOJE..
"
Uma!..happy birthday! Hehe.nk jd org last snye.hehu
"
owh..atau mungkin sbb hari ni besday sy..
tak prasan..
aku terus BANGKIT dan JGNTDOJE


tamat setahun umur aku..bermula era yg baru..
"ini yg ko bg aku?aku takkan bg pape kat ko lagi.."