rasa cam semalam baru aje ketemu .
alkisaaahh..

sedang bincang dgn manager baru tentang show akan dtg
" mar ! jam 0055 tarikh 070808 nie ... esok ke hari nie?? "

"yuh!"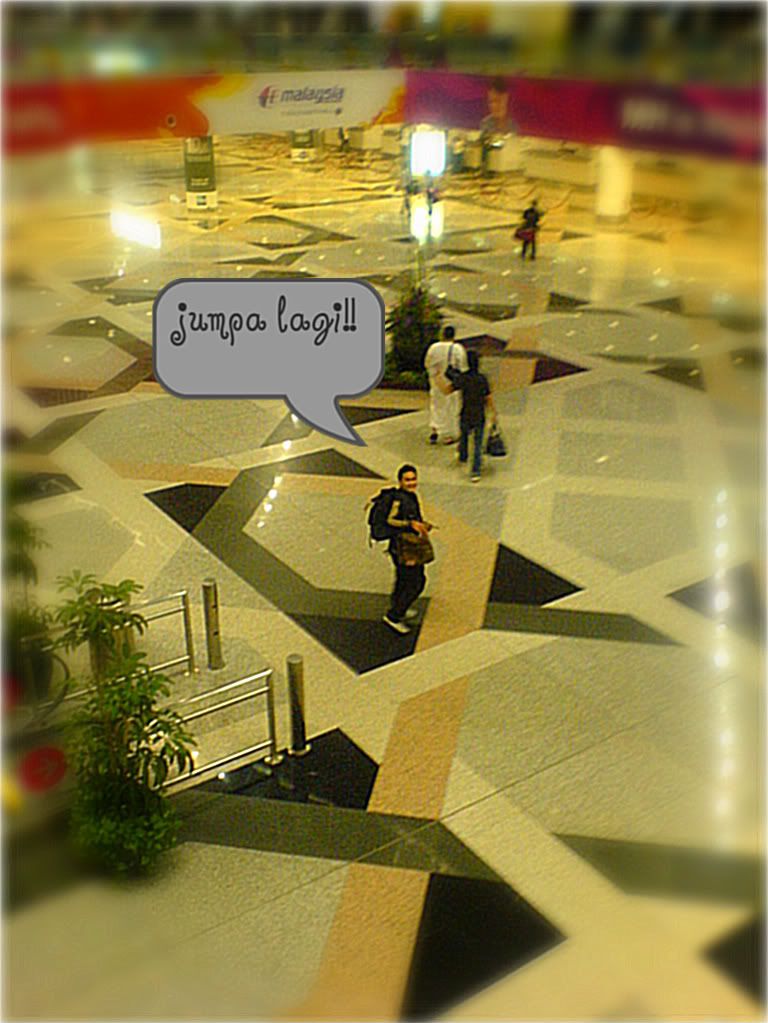 alhamdulillah , walaupn sedikit kabut dan ribut , saudara ku Aimanuddin selamat dan sempat menaiki kapal terbang pulang ke bumi Mesir
"sempat lagi kita nk jamming nie ... jom!"
"ok ok ... one tuu tree .. semalam~"

"Sesiapa yang melapangkan seorang muslim dari satu kesusahan dunia nescaya Allah melapangkan untuknya satu dari kesusahan di akhirat. Sesiapa yang memudahkan seseorang yang berada di dalam kesusahan nescaya Allah akan memudahkan (urusannya) di dunia dan di akhirat dan sesiapa yang menyembunyikan rahsia seorang muslim nescaya Allah akan memelihara rahsianya di dunia dan di akhirat. Dan Allah sentiasa menolong seseorang hamba selama ia menolong saudaranya".


*sambungan selepas bangun pagi
bermula dengan Pertandingan Persis di UM . alhamdulillah . baru aja dapat 1 folder penuh dgn gmba and video .


*masih menunggu gmba n video dari Nafis n Naim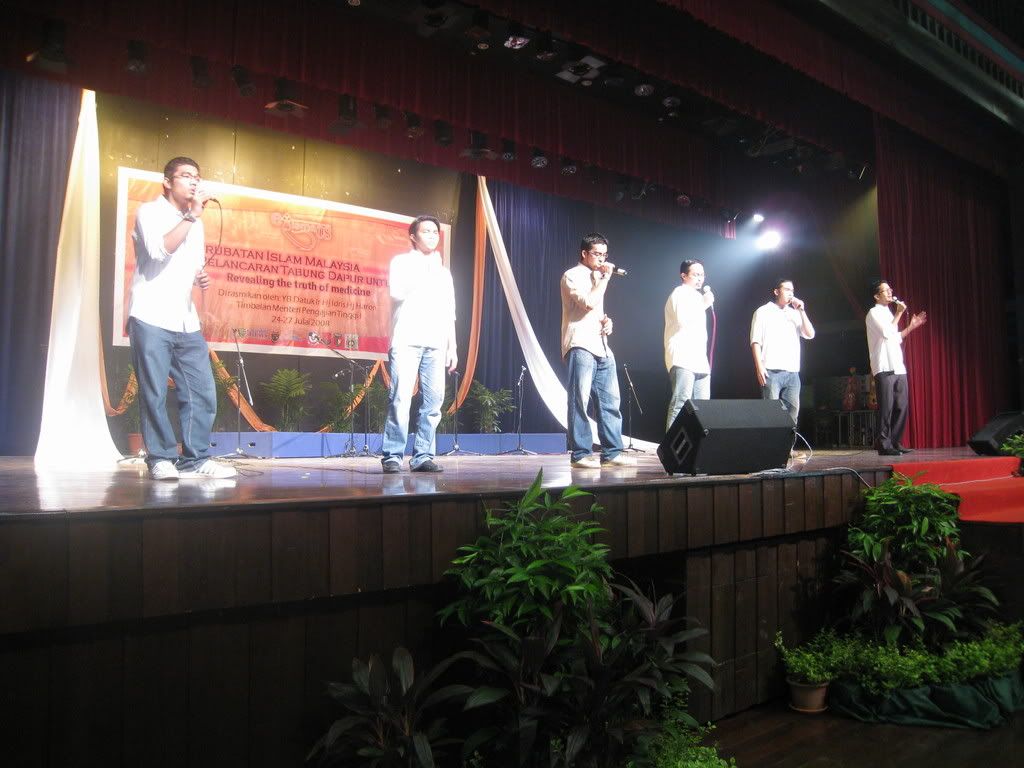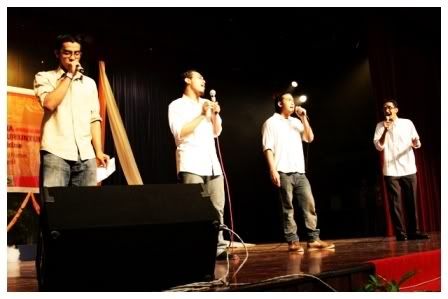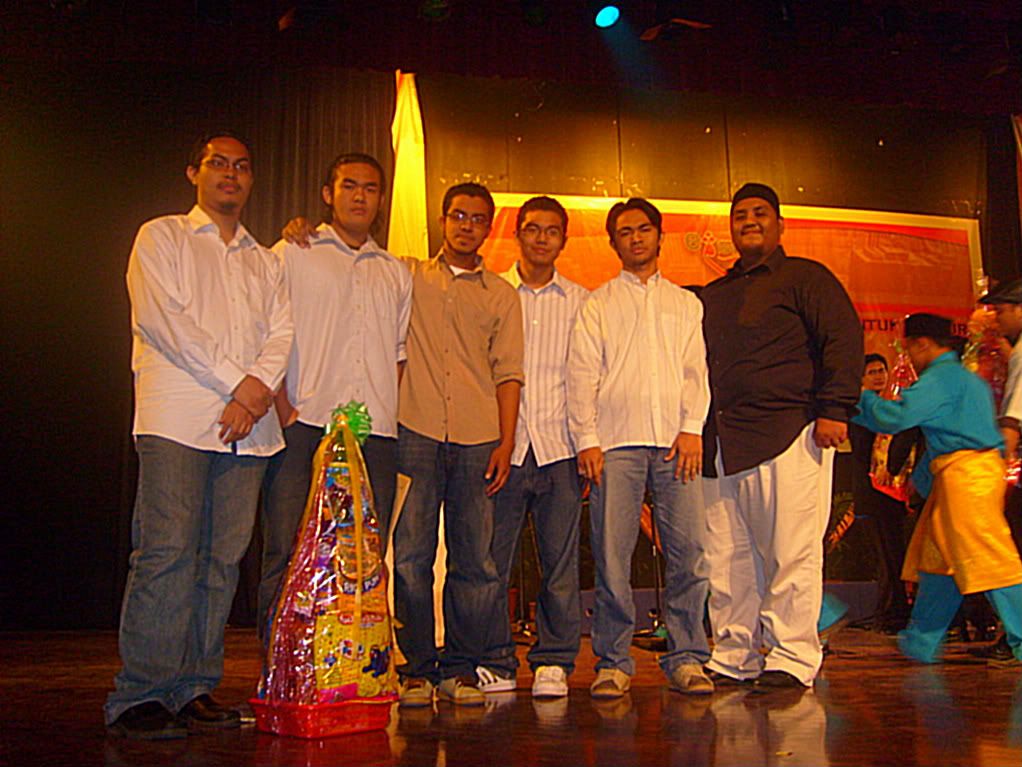 manager bgtau , persembhan kami agak menarik perhatian para penonton . walaupon ade gak sumbeng sumbang tapi seperti Sifo pesan
"kamu mmg datang untuk menyumbangkan suara"

alhamdulillah saya puas , untuk info
belakang tabir , disebalik persiapan program
ni . leh tgk kat blog
musaf
.
"Engkau mestilah mencari saudara-saudara yang jujur dan hiduplah di kalangan mereka kerana mereka itu adalah perhiasan di waktu senang dan bekalan di waktu kesusahan".
byk benda aja yg kita tidak tahu . byk benda aja yg kita tak leh nk ungkap ngn kata . terlalu byk . Tuhan sahaja yg tahu . Dia mngerti . moga dipermudahkan jalan perjuangan kamu .
sahabat sentiasa doakan kamu
. ameen~
Allah Knows

When you feel all alone in this world
And there's nobody to count your tears
Just remember, no matter where you are
Allah knows
Allah knows

When you carrying a monster load
And you wonder how far you can go
With every step on that road that you take
Allah knows
Allah knows

CHORUS
No matter what, inside or out
There's one thing of which there's no doubt
Allah knows
Allah knows
And whatever lies in the heavens and the earth
Every star in this whole universe
Allah knows
Allah knows

When you find that special someone
Feel your whole life has barely begun
You can walk on the moon, shout it to everyone
Allah knows
Allah knows

When you gaze with love in your eyes
Catch a glimpse of paradise
And you see your child take the first breath of life
Allah knows
Allah knows

CHORUS

When you lose someone close to your heart
See your whole world fall apart
And you try to go on but it seems so hard
Allah knows
Allah knows

You see we all have a path to choose
Through the valleys and hills we go
With the ups and the downs, never fret never frown
Allah knows
Allah knows

CHORUS (x2)


BRIDGE:
Every grain of sand,
In every desert land, He knows.
Every shade of palm,
Every closed hand, He knows.
Every sparkling tear,
On every eyelash, He knows.
Every thought I have,
And every word I share, He knows.
Allah knows
p/s : [adz] tiada portal nasyid hnya jadikan gmail untuk upload nasyid . username n passw ada kat bawah nie .